Manufacturing
Ever since the development of the CD in 1982 by Sony and Philips, Sony has been a visionary leader in the development and manufacturing of optical media.
The technical vision and personal friendship between conductor Herbert von Karajan and former Sony CEO Norio Ohga, as well as legendary co-founder of Sony, Akio Morita, laid the foundation for Sony DADC's opening in 1987. Karajan's life and his passion for technology and innovation are fundamental ideas, which continue to live on in our daily operations.
Today, with the wealth of more than 30 years of experience, we are the leading end-to-end supply chain and service provider for the entertainment industry and beyond!
The passion and inspiration that once led to the development of the CD lives on in each of us at Sony DADC. Still today, the visionary demands of artists or industries empower our efforts to come up with nothing but the best solutions, such as the triple layer Ultra HD Blu-ray Disc for up to 100GB and an incomparable, immersive entertainment experience!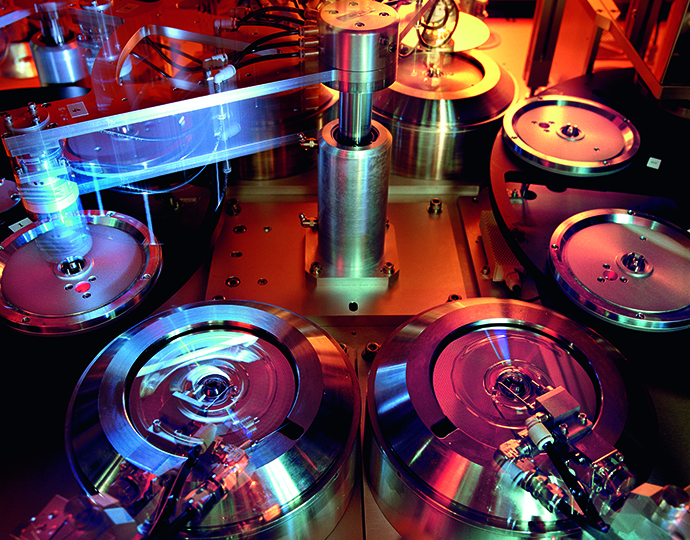 Discover our market-leading setup and capacities!
0
discs per day
0
distribution lines per day
0
m² warehouse floorspace